Shake-up at online firm brightsolid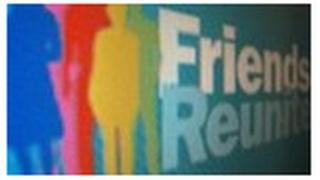 DC Thomson, the Dundee-based publisher, is re-organising its online subsidiary, brightsolid.
It is to split the genealogy division from online technology, including cloud computing.
Chris van der Kuyl, who built up brightsolid over the past six years, is to become a strategic adviser and to work outside the company.
DC Thomson has hired Annelies van den Belt as chief executive of brightsolid online publishing (BSOP).
She has been chief executive at SUP, a Russian digital publisher, having previously worked for the Telegraph Media Group and News International, and having overseen the launch of ITV.com.
Richard Higgs is being promoted to become chief executive of brightsolid online technology (BSOT).
BSOP owns some of the biggest genealogy sites in Europe, including findmypast.co.uk, genesreunited.co.uk and Friends Reunited. It has 18m registered users.
It recently launched on the US market, and has contracts to digitise archives, including the Imperial War Museum and the British Library, where it is making the British Newspaper Archive searchable.
It is also working in partnership with the UK National Archives of past censuses and with the National Records of Scotland.
Industry estimates put the scale of the worldwide genealogy market at £1.6bn next year, rising to £2.7bn by 2018.
Richard Hall, chairman of BSOP and BSOT, said the re-organisation is the natural next phase to allow the businesses to grow.
He added: "Chris van der Kuyl is an innovator who has made an immense contribution to brightsolid over the last six years. This change of role fits with Chris's expanding business interests outside of brightsolid and DC Thomson looks forward to working with Chris in his new capacity."
Chris van der Kuyl said: "This new role offers a great opportunity to work both in an advisory capacity to the DC Thomson board whilst exploring other endeavours outside the group."
In its most recent results, brightsolid reported a slight fall in turnover to £26.3m from £28.4m and an operating loss in the year to the end of March 2012 of £2.2m compared with a profit in the previous 12 months of £1.3m.