Sales revenues rise for Scottish Salmon Company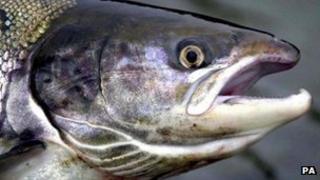 The Scottish Salmon Company (SSC) has reported an improving performance during the first six months of 2013.
Revenues for the second quarter of 2013 reached £23.7m, an increase of £6.2m on the same period in 2012.
Total revenue for the six months from January to June came to £42.5m, up from £30.2m for the same period last year.
According to the company, good biological performance of the salmon harvested ensured good prices as global markets rose.
The company has developed a new site and extended an existing one, giving rise to investment accounting for £1.6m of capital expenditure in the second quarter (Q2).
It is also recruiting for its processing facility on Lewis and hiring around 25 staff as it prepares to re-open its gutting line in early autumn.
Chief Executive Dr Stewart McLelland said: "The global outlook for salmon is positive with growth in demand exceeding current projections for growth in supply and a consequential rise in the underlying traded prices of salmon.
"This has led to a significant boost to sales in Q2 and has allowed us to renegotiate around half of our contracted salmon to take advantage of the price rises."
He added: "The biological development of current stock is good and performing normally, but against this positive backdrop we must expect higher production costs in the second half of 2013 because of historic issues with Amoebic Gill Disease (AGD)."
SSC operates around 50 sites in the Highlands and Hebrides and Argyll. It is currently implementing a £40m investment programme to develop its farming and supply chain infrastructure.