InterBulk chief executive Koert van Wissen to step down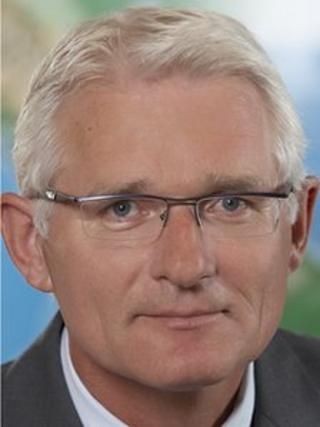 The chief executive of logistics firm InterBulk is to step down from his role next month.
The company, which specialises in logistics for the chemical, polymer, food and minerals industries, said Koert van Wissen had decided to retire.
Mr van Wissen, 60, will remain with the East Kilbride-based firm as a non-executive director.
Dutchman Loek Kullberg is set to replace Mr van Wissen as chief executive on 1 October.
Mr Kullberg has extensive experience in the international maritime and transport industry.
Most recently he was divisional director of towage at Royal Boskalis and managing director of harbour towage and terminals at SMIT International.
Koert has spent more than 33 years in the tank container and intermodal operating business, including more than seven years as the founding chief executive of InterBulk.
InterBulk's non-executive chairman, David Rolph, said: "Koert has been the CEO of the InterBulk Group since its formation in 2006.
"During that time he has managed the group with great energy and leadership through some challenging economic times and has been instrumental in the creation of a market leading global intermodal logistics business.
"While Koert is stepping back from the day-to-day management, we are delighted that we will continue to be able to draw on Koert's experience and network to support the further development and expansion of the InterBulk Group, as he remains on the board as a non-executive director."
InterBulk is part-owned by Clyde Blowers.