Scots women investor group launched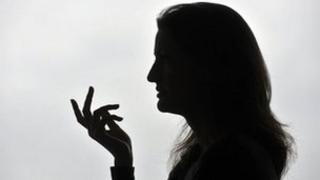 The first female angel investment network in Scotland has been launched to address a major funding gap in the market.
Called Investing Women, it is designed to unlock funding for young Scottish companies.
Only 2% of registered angel investors in Scotland are women - that is lower than in the UK as a whole.
Chief executive of the new body, Jackie Waring, said the plan was to help businesses start or new ones grow.
She told BBC Scotland: "Because of the risk levels in what they want to do - normally the funding that they need to accelerate that start-up or grow - it's very difficult to achieve through other funding sources and that's where business angels will come in."
Investing Women is modelling itself on similar schemes in the United States which has seen the level of women investors grow from 13% in 2011 to 22% today.
'Risk-aware'
It has been suggested there are fewer women investors because they are more risk-averse, but Ms Waring said she did not think that this was the case although women were more "risk-aware".
She said: "I think the evidence coming through from the States shows that women make very good investors and I know that many of the most successful angel groups in the States like to have women not only involved as investors but also on their panels that look at things like due diligence, which is the process of checking out how sound an investment might be.
"Many groups actively encourage women to participate because they get a better result from their investments because they are very good at it."
The new group will not invest only to women although Ms Waring said it would be "female-focused".
She added: "That's not exclusive so that does mean we will look at a broader range of businesses, but what we want to do in particular is encourage women-led businesses to come forward."