Packaging firm BPI sees improvement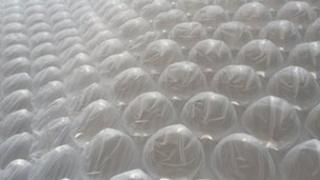 Greenock-based packaging company British Polythene Industries (BPI) has reported a rise in profits.
The firm increased pre-tax profit in the first six months of 2013 by 17% to £14m.
The company said sales of film to agricultural industries picked up after a cold spring and there was another "excellent performance" from its European business.
BPI said the second half of the year had started well.
The chairman of BPI, Cameron McLatchie, said operations were busier than at this time last year.
He added that the board would "be disappointed if the second half does not meet or exceed the outcome achieved during the same period last year".
The company said its business in North America had performed better in the last six months, and there had been a slight improvement in the UK.
It said business in the UK would have been better but for "increased energy costs and previously reported issues around commissioning a new washing plant for contaminated waste film".
BPI warned that the price of raw materials continued to rise.