Small Scottish firms urged to 'grow with economy'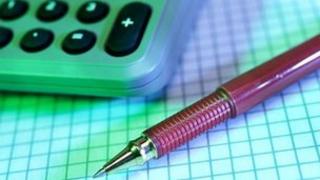 Scottish businesses are being urged to develop plans to grow with the economy.
The Federation of Small Businesses (FSB) and the Scottish Council for Development and Industry (SCDI) want small firms to make sure they are equipped to take advantage of the upturn.
The call came ahead of the third annual FSB-SCDI National Business Convention, which opens in Edinburgh on Thursday.
The event will bring together about 250 business owners.
The call from the business organisations follows recent evidence that the economy may finally be gaining momentum after almost four years of stagnation since the 2008-09 recession ended.
Last week, the Office for National Statistics (ONS) revised up economic growth for the second quarter of the year from 0.6% to 0.7%, while a CBI survey suggested orders for manufacturers in the UK were recovering strongly.
'Plans shelved'
FSB Scottish policy convener Andy Willox said: "Over the last few years, faced with tough trading conditions, a number of Scottish small businesses will have shelved their plans for business growth, expansion or innovation.
"This week, we're encouraging those firms to seek out new opportunities and modernise their plans.
"Not every business will aspire to becoming a multinational, nor should they, but every business has the capacity to produce more, to be more efficient or to provide a better service."
He added: "By learning from experts in their field, and by anticipating regulatory, economic and technological changes, we hope our event will give Scottish small businesses the best chance to thrive."
The FSB-SCDI Convention will feature contributions from Finance Secretary John Swinney and Scottish Secretary Michael Moore.
Among organisations presenting at the RBS Gogarburn Conference Centre are the University of Strathclyde, Entrepreneurial Spark and the Big Partnership.