Scottish farmland prices at record high, surveyors report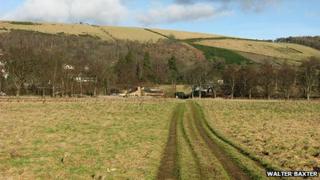 The price of farmland in Scotland hit a record high in the first half of 2013, according to research by surveyors.
The Land Market Survey by the Royal Institution of Chartered Surveyors (RICS) indicated land values had trebled in less than a decade.
It calculated the average price of land in Scotland was now £4,438 per acre.
Surveyors reported the price was being supported by demand from farmers and investors.
Their report predicted further price increases were likely, with the market "far from finding its level".
'Staggering growth'
Mark Mitchell, of Bell Ingram in Perth, said: "The Scottish farmland market has remained strong, despite the poor harvest of 2012 and late spring of 2013.
"Quality farms in good locations will still sell quickly and well, bare land is still the most desirable commodity."
The survey also reported a slight increase in land being put on the market.
RICS Scotland director Sarah Speirs said: "The growth in farmland prices in recent times has been nothing short of staggering."
She added that in less than 10 years the cost of farmland had grown to such an extent that investors, as well as farmers, were entering the market.
"And, if commodity prices continue to increase and keep demand high, we may well see further increases," she said.