Investment firm, Martin Currie, slips into loss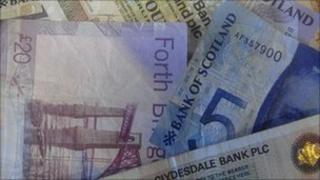 Edinburgh-based investment house Martin Currie has reported what is thought to be its first loss in its 130-year history.
In documents filed to Companies House, it has emerged the group made a loss before tax of £15.6m in 2012 compared with a £2.3m profit the year before.
The company blamed the drop on problems in its specialist business in China.
Revenue fell from £65.5m to £33.8m and Assets Under Management (AUM) dropped by more than £3.5bn to £4.7bn.
Last year Martin Currie was fined almost £14m by regulators after breaches carried out from its Shanghai office.
The group's chief executive, Willie Watt, described the loss as "extremely rare" and said the second half of the year had seen a "continued improvement in performance".
He added that AUM at the end of May this year had increased by 29% "from their low point in June 2012" however he warned that it was "too early to say that we have moved to more settled conditions".