Whisky distiller Morrison Bowmore toasts profits rise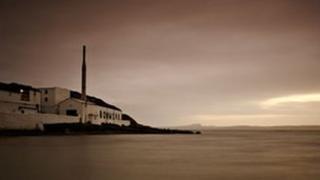 Whisky distiller Morrison Bowmore has reported a 39% rise in profits and said it continued to invest in its single malts.
The Glasgow-based company made a pre-tax profit of £8.5m in 2012.
In its annual accounts, the group said its single malts brands, Bowmore, Auchentoshan, Glen Garioch and McClelland's had produced a "significant" increase in profits.
The company described the results as "excellent".
Morrison Bowmore operates a total of three distilleries in Scotland - in Islay, Aberdeenshire and Clydebank.
It employs about 200 people in Scotland - many in rural areas.
The company said borrowings increased during the year "as it continues to invest in long term whisky stocks to meet the growing the growing demand for single malt brands".