Michelle Mone's underwear company reports major loss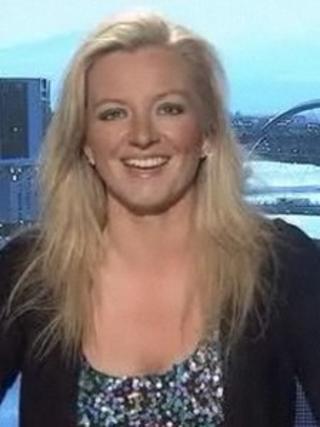 The lingerie and swimwear firm run by entrepreneur Michelle Mone registered a major loss in its most recent accounts.
Continued solvency of MJM International depends on a change of strategy, as well as support from MAS Holdings, an underwear manufacturer in Sri Lanka.
MJM, with its HQ in East Kilbride and Ultimo-led brands, made a £547,018 loss in the 18 months to October 2012.
In the previous 12 months, according to accounts submitted to Companies House, it made a profit of only £1,418.
Turnover for the 12 months to May 2011 was £8.4m, but it fell to £7.4m over the following 18 months.
Rival firm
At the end of October last year, the firm carried debts of £2.2m due within one year, and £457,000 falling due after that. Assets were down from £1.38m to £876,000.
Cash in hand last October 31 was down to only £3,433. On April 30 the previous year, it stood at £491,000.
Directors believe MJM International will make another loss in the current year. But they report in their accounts that it is still a going concern due to a change of strategy and the support of MAS Holdings.
A company spokesperson said: "Due to widely reported issues in the business outwith our control, we lost valuable trading time in the market during 2012 and earlier this year, which is reflected in these recent results.
"What the results do not reflect is the strength of investment from MAS Holdings that has put the company in a solid competitive position for moving forward.
"Michelle Mone and MAS Holdings remain very excited about the future of Ultimo."
Earlier this year, Michelle Mone finalised a split in the business from her estranged ex-husband, Michael Mone, with whom she set up MJM International in 1996. She also announced the start of a strategic partnership with MAS Holdings.
Michael Mone is now planning to set up a rival lingerie firm, with MJM's former chief designer.
Going further back, MJM posted pre-tax profits of nearly £800,000 for the year ended April 2010 on turnover of £10.2m, and it made a profit of £961,000 the year before that, on turnover of £8.6m.