Scottish insolvencies on the rise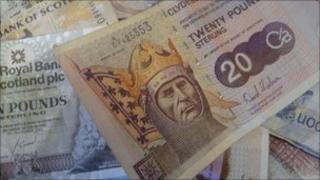 The number of people and companies going bust in Scotland has gone up, according to official figures.
The Accountant in Bankruptcy (AiB) has revealed that nearly 4,000 people were declared insolvent between April and June this year.
More than 180 companies entered liquidation or receivership during the period.
Although an increase on the previous quarters figures - the longer term trend is one of decline.
Personal insolvencies increased by 14.7% in the second quarter of the year compared with the first three months of 2013.
However compared to the same time in 2012, the number of people going bust fell by almost 30%.
Only one company went into receivership between April and June and 183 were either voluntary or compulsory liquidations.
That is a quarterly rise of nearly 29% but a 56% fall compared with the same period in 2012.
Bryan Jackson, Business Restructuring partner, BDO LLP, explained: "The rise in the number of corporate insolvencies in the second quarter is to be expected given many firms are simply 'existing' from month-to-month.
"For many firms, the long wait for the expected upturn in the economy has not arisen and they have exhausted cash reserves and found themselves falling into insolvency.
"While there are signs that some sectors such as manufacturing are improving, it is clear that retail, hospitality and construction are still being adversely affected by the recession."