Scottish Building Federation in 'rogue trader' warning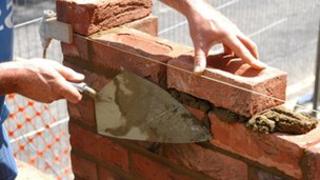 A growing number of consumers are taking business away from legitimate building firms by employing rogue traders, an survey has suggested.
The Scottish Building Federation found more people were paying "cash in hand" rather than using VAT-registered firms.
More than 40% of smaller building firms said "unfair competition" was having a negative impact on their business.
The federation warned consumers were at growing risk from substandard and unsafe building works.
The body's quarterly Scottish Construction Monitor found more that half of respondents said they had been pressurised by customers to "lose the VAT" on at least one building job in the past year.
And 42% of firms had lost business because they refused to do so, costing them anywhere between £500 and £200,000.
Federation managing director Vaughan Hart said: "In what remains a difficult economic climate, a growing number of consumers seem willing to ask their builder to 'lose the VAT' on a job - and to turn to the rogue trade if they don't oblige.
"I think many fail to realise how risky this is.
"For one, evading tax is a criminal offence. Second, if you use a rogue trader, you will have very little come-back if they do a poor quality or unsafe job."
He added: "If a builder is willing to evade their tax obligations, they're more than likely to have cut other corners and almost certainly won't be properly qualified or accredited."
In response to the survey results, the federation said it was planning to launch a "Stop the Unfair Trader" campaign, supported by HM Revenue and Customs. Further details of the campaign will be revealed later in the summer.
Meanwhile, the latest survey also indicated a rise in confidence in the Scottish building industry compared to the previous quarter, but it remained in negative territory overall.