Sir Willie Haughey's City Refrigeration sees profits up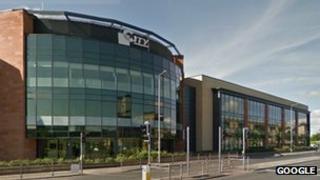 A facilities management and cleaning services firm owned by business tycoon Sir Willie Haughey has reported a strong rise in turnover and profits.
Glasgow-based City Refrigeration Holdings saw turnover rise from £368m in 2011 to nearly £400m last year.
Profits climbed from £3.9m to just over £5m.
According to its annual report, the company's turnover was boosted by rising customer numbers in both the UK and Australia.
City Refrigeration, which also specialises in air conditioning and refrigeration equipment, saw turnover from its principal activities climb from £274.2m to £326.3m in the year to the end of December.
However, turnover in its project services arm fell by more than £20m to £69.1m, after one-off projects in 2011 were not repeated last year.
The division offers construction services and installs refrigeration, bakery, security, air conditioning and electrical equipment.
Group strategy
City Refrigeration's annual report stated: "The group is committed to the profitable growth of its facilities management, cleaning and projects services through the delivery of world-class service to existing customers and the strategic development of new customers.
"The board is confident that the group's strategy and investment will continue to deliver positive growth in 2013 from both existing and new customers."
City Refrigeration was founded by Sir Willie and his wife Lady Susan in 1985 and began by supplying refrigeration equipment for the licensed trade.
Ten years later it entered the facilities management sector and now employs more than 12,000 people.
Sir Willie was knighted in the 2012 Birthday Honours for services to business and philanthropy.