More jobs under threat at ClydeUnion Pumps in Glasgow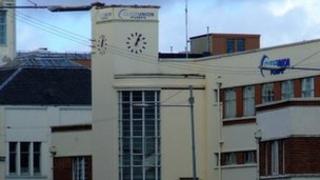 ClydeUnion Pumps is facing a fresh wave of job losses after its American owner SPX announced plans to make 160 staff redundant from its plant in Glasgow.
The move comes a year after about 90 jobs were shed from the engineering firm as part of a restructuring drive.
SPX said the latest step followed an assessment of "potential synergies" with ClydeUnion, which it acquired in 2011.
A total of 730 staff are currently employed at the plant in Cathcart.
In a statement, the North Carolina-based company said: "As is customary with SPX's approach with all acquisitions and integrations, we are actively working with SPX ClydeUnion to assess and identify potential synergies with SPX and business improvements that will increase our ability to service our customers.
Formal consultation
"As part of this process, SPX ClydeUnion has entered into formal redundancy consultation with both trade union and employee representatives in Glasgow.
"Over the next 45 days, SPX ClydeUnion intends to formally consult with trade union and employee representatives regarding the company's plans to reduce its Glasgow facility headcount by approximately 160 positions across various functions."
It added: "Following this assessment period, all impacted employees will be notified and provided with outplacement support services."
The Unite union said it would be meeting with the company on Wednesday to find out more details.
A spokesman added: "We will be trying to minimise any attempt by the company to impose any compulsory redundancies."
ClydeUnion was formed in 2007 through the acquisition and integration of several pump manufacturers on both sides of the Atlantic.
SPX bought the pumping solutions business from Scottish engineering entrepreneur Jim McColl in 2011 for £750m.