Scottish oil and gas supply chain exports grow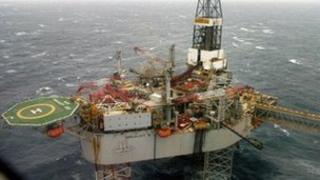 Exports related to the oil and gas industry have grown for the 14th year in a row and are now worth £17.2bn, according to a survey.
International exports for the sector, which includes offshore equipment and construction, reached £8.2bn - an 8.4% rise on the year before.
The Scottish Enterprise and Scottish Council for Development and Industry report said North America remained the main region for exports at £2.6bn.
The Middle East saw strongest growth.
But Africa remained the second most important with a 5.9% increase in sales.
The top five international markets for direct exports in 2011 were Angola, Norway, United States, Nigeria and the United Arab Emirates.
These were unchanged since 2010.
Global demand
The figures were welcomed by Energy Minister Fergus Ewing ahead of a trip to the Offshore Technology Conference in Houston, Texas, where he will lead a trade delegation of more than 50 Scottish companies.
He said: "Scotland has established a global reputation within the oil and gas sector and I am delighted that these latest figures show an increase in international sales, which now account for almost 50% of total sales."
He said Scotland was leading the way in "this global industry" and the value to the economy and exchequer was "substantial".
David Rennie, Scottish Enterprise's international head of oil and gas, said growing export levels in the service sector was a priority.
"These latest figures are outstanding, particularly at a time when many regional economies have been stagnating," he said.
"They show that our expertise in oil and gas is in increasing demand across the globe, and clearly demonstrate the growing importance international markets have to play in the long-term future of the industry in Scotland."
Malcolm Webb, chief executive of industry body Oil and Gas UK, last month predicted an upturn in oil field production next year which will boost the sector further.
The industry supports almost 200,000 jobs in Scotland and there are up to 24 billion barrels of oil still to be recovered in the North Sea, according to the Scottish government.