Wolfson Microelectronics signs Samsung microchip deal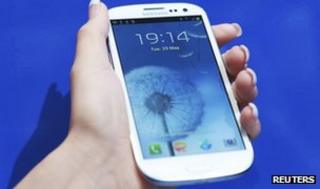 Wolfson Microelectronics has signed a deal with Samsung to supply it with audio microchips over several years.
The South Korean firm, which specialises in smartphones and tablets, has chosen Wolfson as a "primary audio partner".
Edinburgh-based Wolfson already supplies technology to Samsung for its Galaxy range of phones.
It includes microchips for its Galaxy S4, which is due for UK consumer launch later this month.
The new deal is a "multi-year" agreement to supply intellectual property (IP) licences and components.
It is understood the agreement will last at least three years.
It means Wolfson can expect to be included in Samsung's planning for future products and to work jointly on developments.
After losing a key contract with Apple, which hit its earnings, the Edinburgh firm has turned round its fortunes with a deal to supply Blackberry.
'Significant milestone'
There has also been market speculation that it will supply audio technology for Apple's iPad connector.
It is reckoned that the Samsung agreement puts the company on track to meet market expectations of a 26% boost to revenue this year, to nearly £150m.
Wolfson chief executive Mike Hickey said: "This is a significant milestone for Wolfson.
"Having worked closely with Samsung over recent years, this agreement is a testament to our strong IP portfolio and our growing partnership.
"We very much look forward to working closely together to continue to deliver exceptional audio in Samsung's smartphones and tablets."
Wolfson saw its share price rise sharply following the announcement.