Entrepreneurial Spark scheme opens in Edinburgh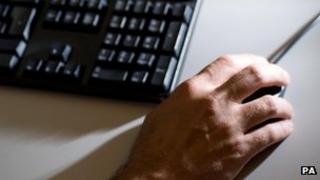 A business incubator scheme which offers free services to help company start-ups has expanded into Edinburgh.
Up to 35 start-up businesses at a time will be based at the Entrepreneurial Spark (ESpark) offices at South Gyle.
Known as a "hatchery", the programme will provide mentoring and support services for people starting out in business.
It is ESpark's third base, following the opening of hatcheries in Glasgow and Ayrshire.
Established in January 2012, ESpark provides entrepreneurs with office space as well as advice, support and networking opportunities to help them in their first year in business.
The Edinburgh hatchery is being delivered in partnership with Edinburgh Napier University and the City of Edinburgh Council.
Its entrepreneur-in-chief is Stagecoach co-founder Ann Gloag.
Ms Gloag said: "In these challenging economic times, it is important we encourage would-be entrepreneurs to make a success of their fledgling businesses and the hatchery provides the right kind of environment to achieve this."
Education Secretary Mike Russell said it was "absolutely crucial" that the next generation of entrepreneurs were supported.
"We have a wealth of talent and ideas in Scotland and the ambition and vibrancy of Entrepreneurial Spark will help to ensure we find and nurture our business leaders of the future," he added.