STV sees profits rise and debt cut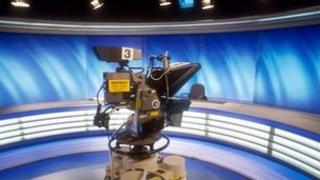 Media group STV has increased its profits by 3% and cut its debt and said it has "moved on" from its dispute with ITV.
The company made pre-tax profits of £14.4m in 2012, while debt fell by 17% to £45.3m.
STV chief executive Rob Woodward said the figures confirmed "the continued positive momentum of the business".
However, advertising revenue is expected to be down in Scotland for the first three months of 2013.
Mr Woodward said there were two different trends in advertising.
He added: "In the UK market it looks reasonably positive - we're likely to be up 7% in the first quarter of 2013.
"In the Scottish market we're likely to be down about 16% in the same period which just shows the volatility in the local market, but if you put those two together we're expecting about 3% growth in the first quarter."
The broadcaster also confirmed it had won a third series of Celebrity Antiques Road Trip for the BBC.
It follows the announcement last week that it had secured a commission for celebrity quiz show Catchphrase.
At the beginning of this year, STV won local TV licences to provide evening broadcasting for Edinburgh and Glasgow.
It was initially thought the services would be up and running by the end of this year, but the company has now said they should start by about February 2013.
Dispute
Mr Woodward said that the group had put its differences with ITV behind it.
It had led to the Scottish broadcaster dropping several ITV drama series, including episodes of Midsomer Murders and the first series of the acclaimed period drama Downton Abbey.
Mr Woodward added: "We've both moved on, we've had our differences, we've settled our differences and now we're both working hard together to build value in both our companies."