Aberdeen Asset Management buys Artio Global Investors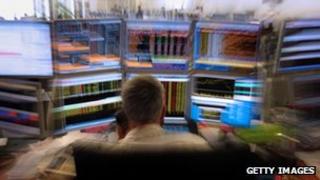 Investment firm Aberdeen Asset Management is expanding its North American footprint by buying US-based Artio Global Investors.
Aberdeen will buy 100% of Artio's share capital at about £1.80 a share, valuing the company at about £112m.
Aberdeen said the move would deepen its distribution network in the region and add to its fixed income capabilities.
Artio is an asset management holding company with cash and seed investments of £87m on its balance sheet.
The deal is expected to be completed by the third quarter of 2013.
It is subject to approval by US regulators and Artio shareholders.
At the end of 2012, Artio managed assets of about £9.2bn on behalf of a diversified retail and institutional client base.
Artio's Global High Yield and High Grade teams are expected to join Aberdeen on completion of the deal.
Aberdeen said it expected the deal to enhance earnings from the outset.
Chief executive Martin Gilbert said: "This transaction is in line with Aberdeen's strategy of undertaking infill acquisitions that will assist with growing our business organically.
"It will be of benefit to our North American business, a region we view as a key growth market for Aberdeen.
"The integration of Artio's operations will strengthen further our US fixed income expertise, in particular the addition of US total return and global high yield products, and will help to broaden and deepen our distribution network in the US."