Faroe strikes gas in Norwegian Sea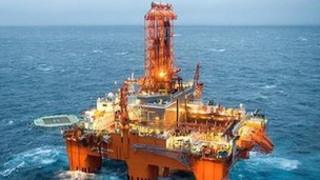 Aberdeen-based Faroe Petroleum has uncovered gas at its Rodriguez exploration well in the Norwegian Sea.
The company had already announced that hydrocarbons may be present in the area and has now confirmed a "significant" discovery.
Faroe has estimated the discovery of the reservoir to be between 19 and 126 million barrels of recoverable oil equivalent.
It said it would carry out further appraisals to establish the exact size.
Faroe said the discovery gave a "good indication" of further strikes in the same area.
It said a recent proposal by the Norwegian authorities to cut tariffs for new gas field development could make some of its projects more profitable.