PPR buys 51% stake in Christopher Kane brand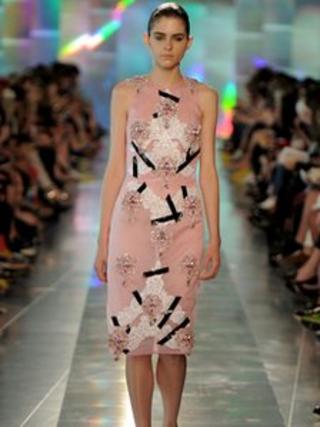 Scottish fashion designer Christopher Kane's global ambitions have been boosted after French luxury group PPR bought a 51% stake in his brand.
The Christopher Kane brand was founded by the designer in 2006 after he graduated from Central Saint Martin's College, London.
PPR said the move would provide the label with the support it needed "to grow to the next level".
The North Lanarkshire-born designer's company is based in London.
Mr Kane has collaborated in the past with brands such as Versace, Versus, Topshop, Swarovski and Shiseido.
His latest collection is to be shown as part of London Fashion Week next month.
PPR has enjoyed success with global names such as Stella McCartney and Alexander McQueen.
The French company's chairman and chief executive, Francois-Henri Pinault, said: "Christopher is a truly great talent who has shown a real sense of modernity in the way he mixes elegance and subtle constructions.
"In just a few years, he has built a very distinctive and exciting brand with a unique DNA.
"I am delighted that Christopher Kane is joining PPR's portfolio of luxury brands and working with us to further develop his business as a global luxury brand."
Mr Kane added: "PPR have an incredible reputation for building some of the very best luxury brands in the world.
"They respect our creative vision and they have the expertise and experience to help us build the Christopher Kane brand globally."