Jobs saved after Montgomery Litho buyout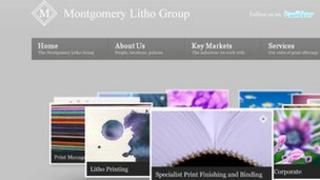 A Scottish printing business has been bought out of liquidation through a management buyout, saving 76 jobs.
Montgomery Litho Limited, which had printing and book binding operations in Glasgow and Haddington, went into liquidation this week after suffering trading losses.
Liquidators paid off 148 employees with immediate effect and announced the closure of its Haddington plant.
Montgomery Litho was bought by newly formed firm McAllister Litho Glasgow.
McAllister Litho will cater for the litho, digital and print finishing markets and operate a reprographics division.
McAllister Litho managing director Janette McAllister said: "I am pleased to be able to announce the purchase of MLG Glasgow, in a move which saves 76 jobs.
"I am extremely grateful for the support of the staff and customers in what has been a difficult few months for the company, but remain confident the business will soon regain its momentum."
'Best outcome'
McAllister Litho Group will operate from the headquarters of the former Montgomery Litho business in Finnieston, Glasgow.
Join provisional liquidator Blair Nimmo, from KPMG, commented: "The sale of the business represents the best possible outcome for the Glasgow operation which will now continue to trade.
"We are particularly pleased to have secured the sale after less than a week as transactions like these are very difficult to achieve in the current economic climate.
"We would like to wish the new owners every success in their new venture as they look to realise their long-term ambitions."