OFT postpones decision on AG Barr and Britvic merger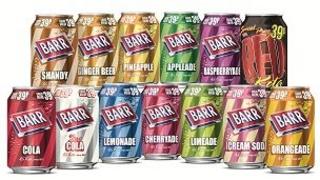 Regulators have postponed a decision on the proposed merger of soft drink firms AG Barr and Britvic.
The companies had hoped to complete the deal by January 30 after shareholders backed the move.
But the Office of Fair Trading (OFT) has told Barr and Britvic it wants more time to complete a review of the merger.
The firms said they expected the regulator to make a decision on the deal in February.
In a joint stock market announcement, the soft drinks firms said they had been informed by the OFT that it was "extending the timetable for its decision on the merger as it has not yet completed its review".
They added: "As a result, the timetable for the implementation of the merger is being extended and the anticipated effective date of the merger will no longer be 30 January 2013 as previously announced.
"Britvic and AG Barr are awaiting a revised target decision date from the OFT (expected to be in February)."
The firms agreed an all-share deal in November, which would give Britvic shareholders about 63% of the new company and AG Barr shareholders 37%.
The new combined company will be called Barr Britvic Soft Drinks plc, with annual sales of more than £1.5bn - making it one of Europe's largest soft drink firms.
Its head office will be in Cumbernauld, North Lanarkshire, while the new group's operational headquarters will be located at Britvic's existing head office in Hertfordshire.
Barr's product range includes Irn Bru, Tizer and Rubicon, while Britvic's brands include Tango, Robinsons, J2O and Fruit Shoot.
Britvic also sells PepsiCo brands under an exclusive licence.