Power firm Iberdrola rethinks selling UK stake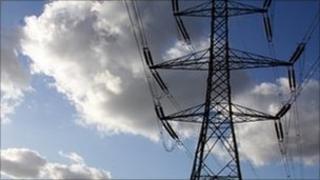 The Spanish owner of Scottish Power has pulled back from selling a stake in its UK business, the BBC understands.
Iberdrola planned to sell a slice of its distribution and grid networks to help reduce debts.
A deal would also have helped to share the cost of up to £8bn of planned investments to upgrade the electricity system in the south of Scotland, north-west England and Wales.
It is understood after the sale of other assets, the UK plan is on hold.
The UK business, trading under the Scottish Power name, is a core asset for Spanish-owned Iberdrola.
Last year, the group sold non-core assets including 32 wind farms in France and a share in a Spanish telecoms operator.