Question mark over oil prospects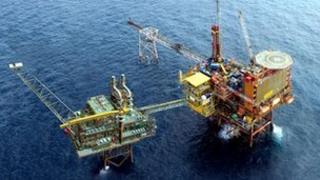 The lack of success in exploration for oil and gas under British waters has raised concerns about prospects for the industry, according to a consultancy.
Edinburgh-based Wood Mackenzie said although investment levels were very strong, with only two new finds last year, the drilling success rate was at an all-time low.
That has led to concerns about longer term projects after 2015.
However Wood Mackenzie said there was a level of confidence in the industry.
The consultancy said this was down to "continued high oil prices and fiscal engagement between the UK government and industry" but this confidence and optimism had been "dampened by poor exploration and production performance in 2012".
Lindsay Wexelstein, UK Upstream lead analyst for Wood Mackenzie, said: "The outlook in the next few years for the UK is encouraging and we expect the trend of high levels of capital investment to continue."
She added: "The frontier West of Shetlands region is still expected to provide the best opportunity for material discoveries and although there was no announced exploration success in 2012, interest in the area remains high.
"However, the challenging and high-cost environment means that only those with the expertise and sufficient funding are able to drill."
Oil fund
Meanwhile Labour have raised doubts about the SNP's plans for a Norwegian style oil fund in an independent Scotland.
Speaking in a Holyrood debate on oil and gas, Highland MSP Rhoda Grant said that a new tax might have to be levied on the industry leading to different levels of tax north and south of the border.
She called for clarity to allow companies to plan in the run up to the independence referendum in 2014.