PKF predicts Scots insolvencies will remain high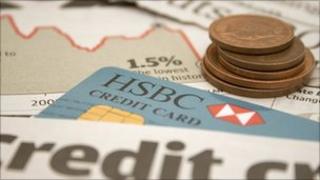 As many as 100,000 Scots will go bust over the next five years, a leading accountancy firm has forecast.
PKF said there was little sign current high levels of personal insolvency would come down in the near future.
It predicted about 20,000 Scots would go bust by the end of 2013.
PKF added that the figures were unlikely to fall over the next few years because of the state of the economy, employment insecurity and rising living costs.
PKF corporate recovery partner Bryan Jackson said 400 Scots were facing "financial Armageddon" each week.
He continued: "There was a widespread assumption that the economy would start to show signs of recovery in 2012.
"However, it is clear from the chancellor's Autumn Statement, as well as other statistical and anecdotal evidence, that sustained economic growth remains elusive.
"The result is that personal insolvencies, whilst stabilising, remain at a very high rate in historic terms."
Mr Jackson added: "Scotland is still some considerable time away from recovering from the recession.
"We have a personal insolvency rate which continues to be almost twice that of the rest of the UK, and a static economy that is unlikely to drive forward growth in the next year or so.
"With an enormous dependence on the public sector for employment, it is unfortunate that Scotland looks likely to have a less than happy New Year in 2013."
Cycle of debt
A Scottish government spokesman highlighted the Debt Arrangement Scheme, which freezes interest and helps people pay back their debts over a longer period.
He added: "The Scottish government and its agencies continue to look at ways to help individuals struggling to break the cycle of debt.
"Through its work on bankruptcy law reform, Accountant in Bankruptcy is in the process of determining how debt management and debt relief mechanisms can be further modernised to ensure that relevant and proportionate options are available."