Scottish workplace death figures increase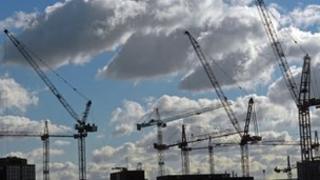 The number of people killed at work in Scotland rose last year, according to the latest official figures.
The Health and Safety Executive (HSE) said 20 workers lost their lives north of the border - a rise of six on the previous year.
The figures contrasted with those of the UK as a whole, which saw a slight fall to 173 in the year to March.
However, the number of major workplace injuries in Scotland fell by 380 to 2,240.
There were also fewer injuries which required at least three days off work in 2011/12.
The latest provisional figures showed that on average, six in every one million workers in the UK were killed while at work between April 2011 and March 2012.
High-risk industries included construction, which had 49 deaths last year; agriculture (33 deaths); manufacturing (31 deaths); and waste and recycling (five deaths).
The HSE urged employers to make the safety of workers their top priority for 2013.
HSE director for Scotland and Northern England, David Snowball, said: "Each year, instead of enjoying the occasion, families of workers in Scotland who failed to come home from work spend Christmas and the New Year thinking of the loved ones who are not there to enjoy it with them.
"Hundreds of other workers who have had their lives changed by major injury will be experiencing difficulties of their own.
"Health and safety in the workplace needs to be taken seriously.
"I hope that in 2013 employers will tackle the real rather than the trivial dangers that workers face and not mire themselves in pointless paperwork so we can reduce the number of workplace deaths and major injury."