Standard Life wins £100m appeal case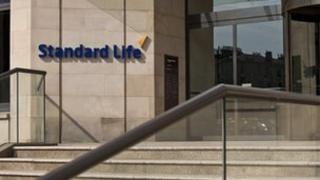 Edinburgh savings and investment firm, Standard Life, has won an appeal case against a group of insurers which cost the company £100m.
In February 2009, Standard Life was forced to pay £100m into a fund following losses made in the wake of the credit crunch.
It claimed its insurers should have covered the cost of this top-up and in February 2012 a court in London agreed.
The insurers appealed, however the decision has been upheld.
The case related to Standard Life's controversial Pension Sterling Fund.
The company was accused of misleading customers because it's marketing material suggested the fund was a low risk investment although it contained a proportion of sub-prime mortgages.
Standard Life was subsequently fined £2.45m by the Financial Services Authority for "serious systems and controls failings".
The group of insurers now have 28 days to seek leave to appeal to the Supreme Court.