Edinburgh University study urges CO2 technology progress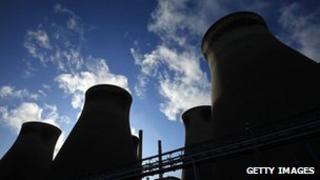 Progress in technology designed to combat climate change is worryingly slow, according to new research.
A University of Edinburgh study claimed work on creating facilities for carbon capture and storage (CCS) was not progressing sufficiently, particularly in Europe.
The report said much greater support from governments was needed.
The CCS process involves removing carbon dioxide from power plants and storing it deep underground.
Researchers argued that a lack of progress in technology would lead to failure to meet the reduction in CO2 emissions needed to limit potentially damaging levels of climate change.
The study said too few CCS projects were going ahead, despite plans for a large number of them around the world.
Researchers claimed that despite the technology being "ready, effective, safe and cost-competitive", efforts to build large-scale CCS projects were behind schedule - and had stalled in Europe.
Vivian Scott, from Scottish Carbon Capture and Storage (SCCS) at the University of Edinburgh, who led the work, said: "Global use of fossil fuels is increasing year-on-year, and CCS is the only way of addressing the resulting CO2 emissions.
"CCS is supported in Canada and the USA, and China is active in developing it, but Europe is falling behind.
"Governments are failing to back CCS projects selected for funding by their own programmes, while actively supporting new coal and gas power plants."