Standard Life sells off more offices in Canada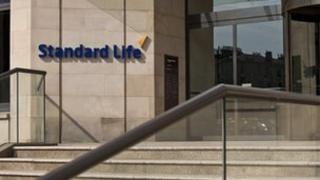 Insurance and pensions group Standard Life has announced the sale of two more offices in Canada, in a bid to cut its exposure to property as an asset class.
Subsidiary Standard Life Assurance Company disposed of the properties in Eastern and Central Canada.
The move follows the recent sale of two offices in Western Canada and the renegotiation of a reinsurance agreement in the country.
The group said it expected the transactions to bring in about £140m.
Chief financial officer Jackie Hunt said: "At Standard Life, our focus is on maximising shareholder value and driving more effective management of liabilities.
"Today we have announced transactions in Canada intended to achieve that purpose.
"We have taken advantage of significant demand in the market for premier quality investment properties across Canada, while at the same time reducing exposure to property as an asset class.
"Excluding these transactions, our Canadian business continues to trade in line with expectations."