RBS fails to seal deal with HSBC over Indian operations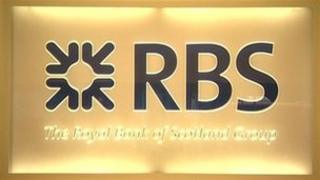 Royal Bank of Scotland has failed to complete a sale to HSBC of its Indian retail and commercial operations.
It has opted to wind down the business, which had assets of £190m, having generated £42m between January and September.
Customer numbers have fallen in recent years to 400,000 across 31 branches.
The deal with HSBC was announced in July 2010, on condition that it would lapse by 30 November this year if it was not completed.
RBS announced on Friday the sale will not be proceeding. It did not give reasons, but it has been reported that regulatory obstacles had delayed the deal going through.
Because the Indian operations are not part of the Edinburgh-based bank's core operations, it will start to wind them down, leaving only a small transactions presence in the country.
In a statement, RBS said it will meet all customer obligations, there would be no immediate change for customers, and future changes will be designed to minimise disruption.
This is the second recent withdrawal of a buyer for RBS assets, after Santander pulled out of the arrangement to take over more than 300 branches forced onto the market by the European Commission.
With regulatory obstacles thought to be among the main problems facing the transfer from RBS and HSBC, the collapse of the deal also puts more pressure on the Indian authorities over their openness to foreign investment in the country.