Aberdeen Asset Management reports strong results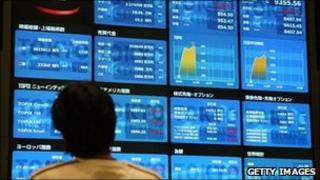 Investment firm Aberdeen Asset Management has reported a strong rise in pre-tax profits and revenues.
Underlying profits for the year to the end of September climbed 15% to almost £348m, while revenues increased by 11% to £869.2m.
Assets under management also increased by 10% to £187.2bn.
The company said its results were boosted by new client money and a strong investment performance in equities.
New business totalling £36bn was added during the year, two-thirds of which went to pooled funds.
Aberdeen credited much of the overall revenue rise to demand for its global emerging markets, Asia Pacific and global equity funds, as well as for its higher-margin emerging-market debt products.
The company, which joined the FTSE 100 in March for the first time in its 29-year history, also announced a total dividend payment for the year of 11.5p - a 28% increase on last year.
Chief executive Martin Gilbert said: "This has been a difficult and uncertain year in the financial markets.
"Against this backdrop we are pleased to have delivered extremely strong performance for our shareholders by focusing on investment performance and by delivering for our clients.
"We have been rewarded by continuing strong interest in our funds and significant growth in assets under management."
Mr Gilbert added: "We have strengthened our balance sheet further and remain confident that our long-term philosophy and rigorous investment processes will continue to drive investment performance and shareholder value."