Power firm Aggreko wins £47m Ivory Coast contract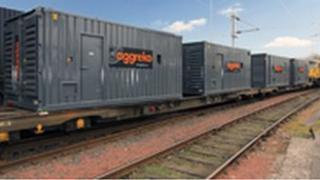 Glasgow-based temporary power firm Aggreko has secured a contract worth about £47m to supply energy to the Ivory Coast.
The deal to supply 100 MW of gas-fuelled temporary power follows a similar win in 2010.
The company said the contract underlines the success of its gas-fuelled power plants, in which it has invested heavily in recent years.
Aggreko employs over 6,000 people operating from 165 locations.
It is one of the world's largest suppliers of temporary power. Its headquarters are in Glasgow with its manufacturing base in Dumbarton.
The company was the official temporary power supplier for the London 2012 Olympic and Paralympic Games.
Recently it announced profits for 2012 would be lower than originally expected.