Aberdeen's Wood Group wins Iraq contract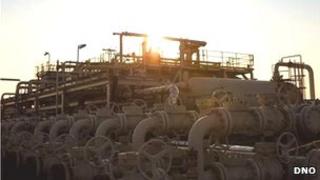 Energy services provider Wood Group PSN (WGPSN) has won a contract to support the expansion of an oil field in Iraq.
The Aberdeen-based company will deliver engineering studies, design, technical and operations support to oil firm DNO for the Tawke field in Kurdistan.
WGPSN is assigning 30 engineers to the contract, which will be based initially in Abu Dhabi and mobilised into Kurdistan as required.
The firm now employs more than 3,300 people across the Middle East.
DNO International is an Oslo-listed oil and gas company focused on interests in the Middle East and North Africa.
The company holds stakes in 17 licences in exploration, development and production both onshore and offshore in the Kurdistan region of Iraq, as well as in Yemen, Oman, the United Arab Emirates and Tunisia.
David Clark, WGPSN regional director for the Middle East, said: "The strategic importance of this contract is significant.
"Iraq is an oil and gas region of enormous potential growth, especially for Wood Group PSN because of the extensive number of brownfield facilities.
"We are excited about the opportunity to work with DNO and help deliver projects to enhance production."