Pensions firm Aegon UK reports rise in earnings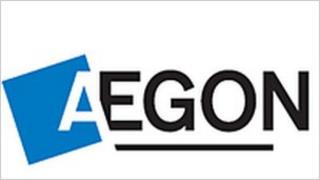 Life and pensions firm Aegon UK has reported strong quarterly earnings, partly as a result of cost savings.
Underlying pre-tax earnings rose from £8m in the third quarter of 2011 to £20m this year.
Aegon said the increase was achieved despite the "negative effect" of new financial rules set to come into force.
The Retail Distribution Review (RDR) will put an end to financial advisers earning commission on the products they sell to customers.
From 2013, they will have to charge an up-front fee for advice instead, as part of moves towards greater price transparency in banking services.
Edinburgh-based Aegon UK said third-quarter earnings were driven by a strong improvement in earnings from pensions as a result of cost reductions.
It added that the positive results were partly offset by a £4m "negative effect" on sales as advisers prepare for the RDR.
"Aegon continues to invest in new propositions to position itself to capture future growth opportunities, which is expected to continue in coming quarters," the company said in its interim statement.