Brighter hope for Scots economy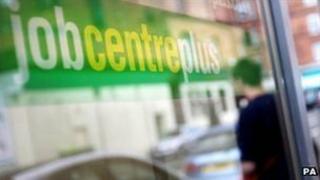 The Scottish economy is expected to grow slightly more strongly than the rest of the UK next year, according to a report.
The latest forecast from the Fraser of Allander Institute said one strength of the Scottish economy has been that productivity has not fallen.
However it predicted that unemployment was on track to rise during 2013.
The report said the Scottish downturn was not as deep as in the UK as a whole but the recovery was weaker.
The Strathclyde University economists who carried out the survey said the Scottish economy could outperform the UK economy with GDP growth of 1.3% compared with an average of 1.1% growth in the country as a whole.
However for the current year, the economists warned that overall growth for 2012 could be slightly negative which is worse than they had originally expected in a previous report back in June.
For 2014, growth of 2.2% has been forecast.
Brian Ashcroft, Professor of Economics at the University of Strathclyde said :"We shall see growth return but it will continue to be lacklustre for some time.
"Scotland may gain some competitive advantage from our apparently better productivity performance than the UK.
"But without a strong upturn in demand the effect on growth of improved supply-side efficiency is like pushing on a string."
Olympic bounce
Although data for the third quarter showed the UK economy had expanded by 1%, the report said the so called "Olympics bounce" was unlikely to have affected Scotland to the same extent.
Paul Brewer of PwC, which sponsored the survey said: "With consumer spending remaining weak there are continued pressures on the retail and hospitality sectors in particular, as we have seen recently with Comet.
"Positive Scottish retail sales figures for the third quarter need to be set against the reports of several business surveys which depict growth as largely stagnating with household spending depressed and business confidence weak."
He said he expected more restructuring and closures amongst retailers in the early part of 2013.