Scottish oil firms abandon North Sea well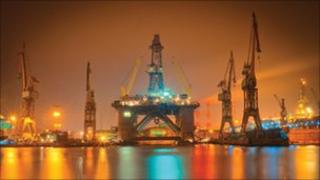 A group of oil firms has announced the Spaniards East well in the North Sea is to be plugged and abandoned after turning out to be dry.
Cairn Energy, Faroe Petroleum and Parkmead all had stakes in the venture.
The well was spudded in the middle of last month.
Graham Stewart, chief executive of Faroe, said although the operation was risky the company had agreed to participate because of the potential in the event of success.
He added that the well was drilled at no cost to his company.
"Although the well was unsuccessful, the partnership has gained useful data from the well, which will further our regional knowledge," he said.
He said Faroe had an active drilling programme planned for next year.