Rising costs stretch packing firm BPI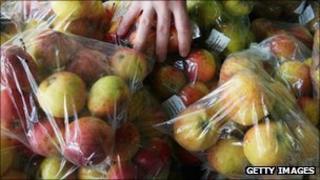 Packaging firm British Polythene Industries (BPI) has warned of rising prices but said sales volumes were improving.
The firm said polymer prices in Europe were well above those in the Far East.
However, the Greenock company said that the "volume shortfall" which it experienced in the first six months of the year was "not as pronounced" in the third quarter.
BPI chairman Cameron McLatchie said that business had been "far from easy".
He added that the group had taken "a number of difficult decisions over the last few years" and this put it in "a good position to withstand the current economic conditions".
Last year BPI closed a site in Swansea with the loss of 49 jobs.
However, the group said with two thirds of its business focused on agriculture and the retail food chain, it was "well placed to continue delivering sound results".