Marked fall in Scottish insolvencies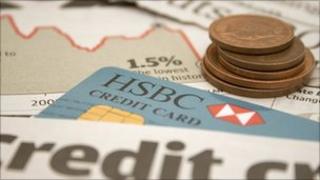 The number of people and businesses going bust in Scotland fell markedly in the past quarter, according to new figures.
The Insolvency Service said just over 4,000 people became bankrupt - 24.5% down on the same period last year.
A total of 282 firms entered into insolvency, the lowest quarterly figure since the second quarter of 2011.
Accountants PwC said it appeared the "tide of insolvencies" in Scotland was receding.
It added that the statistics brought "some respite from the economic storm", following a steady rise in personal and corporate insolvencies over the previous three quarters.
Bruce Cartwright, head of business recovery at PwC in Scotland, said: "It is good to see some positive economic news for Scotland with a marked drop in the number of personal and corporate insolvencies.
"While this is a welcome back drop for our recovery out of recession, we have to be mindful that there is still pressure and distress out there for some, and as a result we may still see some casualties over the coming months."
Mr Cartwright added that continuing efforts by consumers to reduce debt appeared to be having a positive impact on Scotland's personal insolvency figures, despite "an unrelenting squeeze" on household income.
Business distress
Accountants PKF said the fall in the number of corporate failures was welcome, but it was only a relative improvement from record levels of business distress in previous quarters.
Corporate recovery partner Bryan Jackson commented: "We can see that the situation in the economy is not improving greatly.
"Comet are the latest High Street name about to go into administration despite being in the run-up to the busiest retail period of the year."
He added: "The problem is that there is no quick fix or easy option. Many businesses are simply treading water in the hope of an upturn some time in the future."
The Insolvency Service statistics for Scotland were derived from administrative records at Companies House, while figures for individuals were sourced from the Office of the Accountant in Bankruptcy (AiB).