Oil company Faroe Petroleum abandons Shetland licence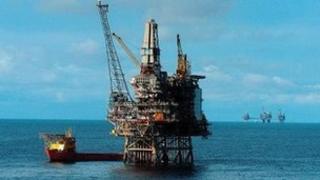 Shares in Faroe Petroleum fell sharply on news that the oil and gas firm is to relinquish its licence for a field to the west of Shetland.
The company said it had found relatively poor oil quality and a smaller reservoir size than expected at its Fulla prospect.
It added that "no economically viable solution" had been found to bring the discoveries to development.
Faroe's share price fell by nearly 10% on Friday morning.
The Fulla and Freya licence is shared with Canadian Overseas Petroleum Limited (COPL), with Faroe acting as operator.
In July 2011 the company drilled an exploration well on the Fulla prospect, where reservoir sands were found to be oil-bearing.
But in a statement to the stock exchange on Friday, Faroe said extensive modelling since then had confirmed "relatively poor oil quality, smaller than expected resource size and limited access to infrastructure".
It added: "No economically viable solution has been found to bring these discoveries to development at this time, and consequently the licence will be relinquished."
Chief executive Graham Stewart said the Fulla and Freya licence did not satisfy the company's economic criteria.
He continued: "The high potential West of Shetlands area continues to be a core element of Faroe Petroleum's strategy.
"The company has considerable knowledge and experience in this important region, holding a large portfolio position there, including the Glenlivet and Tornado gas discoveries, which are progressing towards development.
"In addition, the company announced on 21 September this year the acquisition of an interest in the producing East Foinaven oil field, and provisional awards of exploration licences were also announced last week which included four in the west of Shetlands area, of which three are operated by Faroe Petroleum."
Faroe focuses on exploration and production opportunities in the Atlantic Margin, the North Sea and Norway.
It is currently awaiting the results of drilling operations at two UK exploration wells - one west of Shetland and the other in the UK North Sea.