Alliance Trust in direct equity move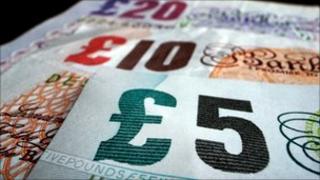 Alliance Trust has sharply reduced the number of companies in which it invests as it continues to overhaul its investment approach.
Dundee-based Alliance cut its holdings from about 200 to just over 110 during the three months to 30 September.
It said the move would allow its equity portfolio "to benefit from the higher levels of conviction".
Alliance Trust is aiming to return to its core focus on global equities and fixed income.
In July, the company announced it wanted to transform the way in which it managed its money.
It led to a restructuring of its investment team, with Ilario Di Bon being appointed to a new role of head of equities, supported by a global equity team.
During the last quarter, Alliance increased its exposure to information technology, while selling down telecoms, industrials and material holdings.
In an interim statement, the company said: "The portfolio has seen significant change over the period as we have moved to restructure the way in which we manage the assets.
"The number of direct equity holdings has reduced from around 200 to just over 110 and once the process is complete, our target is to hold less than 100 equities, which will allow the portfolio to benefit from the higher levels of conviction.
"We have increased our exposure to North America, while reducing our exposure to Asia.
"We allocated £35m to Europe in late September as we believe that the valuations for many companies are now looking increasingly compelling."
In the last quarter, Alliance grew its net asset value (NAV) by 3.3% and delivered a total return of 5.7% for shareholders.
Looking ahead, the investment firm said the global economic outlook remained "fragile", despite some encouraging data from the US labour and housing markets.