Subsea firm Jee in expansion drive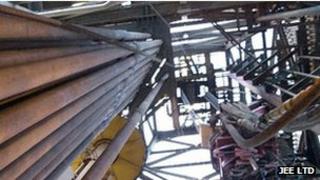 Subsea engineering specialist Jee Ltd has announced expansion plans which could lead to the creation of 150 UK jobs.
The company, which has offices in Aberdeen and Kent, is aiming to boost turnover from £5m to £20m over the next four years.
Plans include expanding its Aberdeen team into new Westhill premises and opening an office in London.
The company was founded by managing director Trevor Jee in 1988.
It provides subsea engineering and training services to the oil, gas and renewables industries.
Mr Jee said: "Our biggest growth area has been in subsea projects.
"A large focus for 2012 has been adding to our subsea engineering team, building on the wealth of knowledge the company already possesses as our client portfolio rapidly increases in this area.
"This recruitment drive will carry on into 2013, allowing the Jee team to continue providing clients with the range of expert knowledge they are looking for in large and complex projects."
He added: "With our combination of engineering and training, we are also able to address the skills shortage, developing engineers from outside of the industry into subsea specialists through our conversion programme, creating a bigger talent pool for this sector."