Allergy test firm Omega Diagnostics signs India deal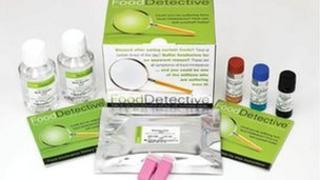 Allergy-testing company Omega Diagnostics has signed a deal which will see its Food Detective kits sold across India.
The Clackmannanshire-based company said it had signed an exclusive distribution agreement with medical diagnostics firm SRL.
SRL has a network of more than 200 laboratories and over 1,300 collection centres in India.
Food Detective tests a person's reaction against 59 common food types.
Alva-based Omega said the product had been specifically adapted for the Indian market.
The agreement will run for an initial period of one year but may be extended.
Omega chief executive Andrew Shepherd: "We are very pleased to be working with SRL, the most prominent laboratory network in India.
"Food Detective has great potential in India where there is increasing awareness around health and well-being amongst a growing middle class population with rising levels of disposable income."
In a separate development, Omega announced it expected turnover for the six months to the end of September to be in line with the same period last year, at just over £5.5m.
Its figures were bolstered by a 15% rise in food intolerance income, while allergy and autoimmune revenues fell by 11%.
The company said its results were affected by adverse exchange rates in Germany.
Omega's share price fell by more 15% by 13:30 on Monday after the announcement.