Energy firm supports 300 new jobs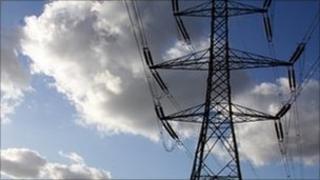 Scottish Power boss Ignacio Galan said the energy giant had created 300 customer service jobs in Glasgow.
It has agreed a three-year contract with Glasgow-based Response UK to provide call centre staff handling its gas and electricity account holders.
A second contract, to support the firm's Home Comfort service, has been awarded to Sierra Support Services.
It will create about 40 roles from boiler engineers to back office support staff.
Mr Galan said the energy industry had an important role to play as an engine of economic growth.
The contract with Response was said to be worth £20m.
The company has been recruiting over the past few months and the workers start their new roles at the beginning of next week.
Brian Bannatyne, managing director at Response, said: "Our vision to achieve the highest levels of employee engagement in the industry and true partnerships with our clients has been the catalyst in securing this new business."
Mr Galan, who is addressing the Scottish Low Carbon Investment Conference in Edinburgh, outlined progress in upgrading the electricity network which the company said would lead to the creation of 1,500 jobs.
More than 100 graduates, apprentices and students have already been recruited.
'Engine of growth'
Mr Galan said: "Despite global financial uncertainty, the energy sector has the potential to become an engine of economic growth and recovery.
"Indeed, more than ever, the industry's role as driver of investment and job creation will be crucial for future prosperity."
Neil Clitheroe, Scottish Power's CEO of retail and generation, said: "The new roles will help to support our continued focus on customer service improvements.
"The Glasgow area has a strong talent pool that is attractive for recruiters and we are delighted to be able to continue to offer employment opportunities in the city. "
Enterprise Minister Fergus Ewing welcomed the news.
He said: "This is testament to the infrastructure and high quality of skills available in Glasgow.
"This announcement also demonstrates Scottish Power's ongoing commitment to investing in Scotland and is a very welcome boost to the Scottish economy."