Easyjet to start flights from Edinburgh to Iceland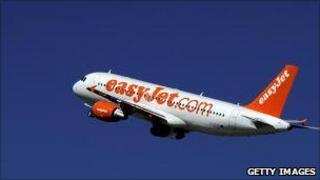 Easyjet is to start flights to Iceland from Edinburgh Airport for the first time next year.
The low-cost carrier will launch twice-weekly flights to the capital Reykjavik on Mondays and Thursdays from March.
The move comes despite budget airline Iceland Express dropping the same route from its summer schedule for next year.
The Icelandic airline had suggested it might extend a summer service it ran between June and August, if it proved popular.
But a spokesman told BBC Scotland that the route had not worked out as hoped.
"This summer we flew to Edinburgh but it is not in our summer schedule for next year," he said.
Easyjet said it was starting the new service in response to the growing popularity of its London Luton-Iceland route launched in March.
The airline expects more than 10,000 passengers to use the service from Edinburgh next summer.