Analyst appointed to assess business crime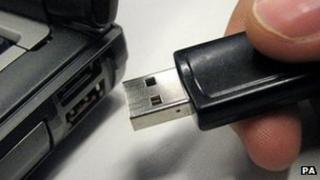 A business crime analyst has been appointed in an effort to establish for the first time the true cost of crime to Scottish companies.
Sean Davidson will conduct an assessment for the Scottish Business Crime Centre (SBCC) to help it tackle crimes which pose the greatest threat to Scotland's economy.
Mr Davidson has worked as a business analyst for G4S and Reliance Security.
His latest role has been funded by the Proceeds of Crime Act.
The SBCC said the assessment process would provide "informed and credible evidence", which would help the centre work with the Scottish government, law enforcement, fire services and business community on stamping out business crime.
SBCC executive director Mandy Haeburn-Little said the new role was the first of its kind in Scotland.
"We know that cyber crime costs businesses over £5bn a year but businesses are affected by a multitude of crimes and at present we don't have an inclusive figure for this, which is what this assessment is set to uncover," she commented.
"Once this has been secured we will be in a strong position to allocate our resources to tackle the most prevalent and damaging crimes to help businesses flourish and ensure the economy recovers as quickly as possible."
The assessment is expected to be completed within the year, after which it will be "developed and refined".
Mr Davidson said: "The SBCC has made significant steps in trying to tackle issues businesses face and this is another fantastic opportunity for it to work with its members, partners and investors and try to really establish the areas we might be leaving ourselves open to for criminals.
"I'm confident my experience in business analysis with Reliance Security and G4S will help me drive forward the assessment and nail down how best we can work to tackle the prevalent issues and help prevent other instances from happening in the future."
The Scottish Business Crime Centre was established in 1996 in a bid to safeguard economic wellbeing across Scotland and provide a one-stop shop for business security services and advice.
It is funded by a range of private and public partners including the police, the Scottish government, the Association of Scottish Clearing Banks, the drinks industry and fire and rescue services.