Bryan Buchan named as new CEO at Scottish Engineering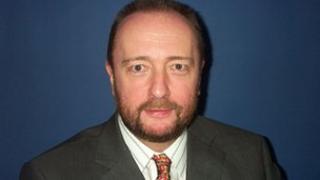 Scottish Engineering has announced who will take over as the company's new chief executive.
Bryan Buchan will head the organisation, which acts as the support group for the engineering industry in Scotland, from 1 January 2013.
Mr Buchan was managing director at the Bausch & Lomb plant, in Livingston, when it won the Scottish Engineering Award in 2005.
The plant, which made contact lenses, closed in 2009 with a loss of 500 jobs.
Mr Buchan has been involved in a wide range of engineering projects.
The current chief executive of Scottish Engineering, Dr Peter Hughes said: "We are delighted the company has been able to find an excellent candidate to take over the reins.
"He has a wealth of experience in all aspects of manufacturing and has been particularly successful in leading a lean business team."
Mr Buchan said: "I am honoured to have been selected for this position.
"I recognise the importance of the engineering manufacturing sector to the economy of Scotland and the UK and see part of my role as ensuring that the industry continues to flourish."