Accountancy firm Johnston Carmichael announces merger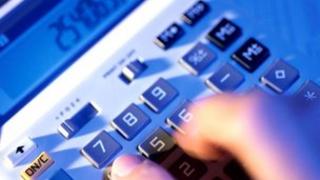 Accounting and business advisory firm Johnston Carmichael is set for further expansion after announcing a merger with Ritson Smith.
The move means it will rank among the top 20 accountancy firms in the UK, in terms of revenue.
Aberdeen-based Ritson Smith has 60 staff working at three offices in the north east of Scotland.
The combined firm will run as Johnston Carmichael and employ more than 500 people in 12 Scottish locations.
The merged company will comprise 54 partners, with annual turnover of more than £30m.
Ritson Smith managing partner Niall Farquharson is to become joint managing partner of Johnston Carmichael's Aberdeen office, joining incumbent Andrew Walker in the role.
Chief executive Sandy Manson commented: "We are very excited by the additional capability and potential that this merger brings to our operations, both in the north east and across the wider Scottish practice.
"It represents a great opportunity to further expand Johnston Carmichael.
"Our partners and staff will be integrated from the outset, thereby enabling both our teams to work as one unit in the interests of supporting and providing an outstanding service to our clients."