Off-site construction sector forecast to grow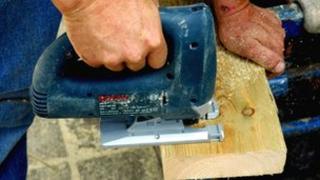 Scotland's off-site construction sector could nearly double in value over the next five years, a study has suggested.
Edinburgh Napier University said the sector could be worth £240m, up from its current value of £125m.
Exports were also forecast to rise from £5m to £50m, leading to the creation of more than 500 jobs.
The study was released as the Scottish government announced a new £10m fund aimed at delivering hundreds of eco-friendly homes.
The announcement of the Greener Homes Innovation Scheme followed last week's 2013-14 budget which announced investment in construction, skills and the green economy.
The scheme is specifically for affordable homes that employ modern, environmentally friendly methods of off-site construction.
Walls, floors, pipes, kitchen and roof are assembled in a factory then transported, as a unit, to the building site.
It is claimed that the construction process is faster, waste is reduced and there is less disruption to the environment.
In its report, which was based on interviews with staff at 17 companies, Edinburgh Napier University said offsite construction in 2011/12 accounted for 6,000 houses or apartments.
It said if market demand was to increase, output could rise to 16,500 homes - even without additional manufacturing premises.
'Sizeable contribution'
Infrastructure Secretary Nicola Sturgeon said: "Scotland's house-building industry makes a sizeable contribution to Scotland's economic prosperity.
"Houses are key sources of carbon emissions so new technologies are essential to ensure we deliver energy efficient and low carbon affordable homes.
"The Greener Homes Innovation Scheme will encourage modern methods of construction thereby making more fuel efficient housing widely available, which will help to cut energy bills and tackle fuel poverty."
Councils, housing associations, builders and developers have until 20 December to apply to join the scheme.