InterContinental Hotels chief given SSE retail role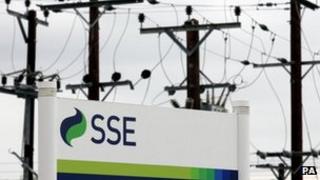 Power firm SSE has appointed a top hotel executive to take on a new retail role as part of a management shake-up.
Will Morris, who held a senior position in the InterContinental Hotels Group, will be responsible for energy supply and energy-related services.
SSE's director of energy trading, Martin Pibworth, will head the company's energy portfolio management.
Both will report to Alistair Phillips-Davies, who becomes SSE's deputy chief executive.
Mr Morris was InterContinental's managing director for UK and Ireland and was responsible for the management operations of its mainstream brands.
His new title at Perth-based SSE will be managing director of retail.
SSE chief executive Ian Marchant said: "Will brings skills and perspective that will complement those we already have in SSE, giving us real strength in depth across the whole of the senior management team in retail, and I am looking forward to working with him."
He added: "The change in energy portfolio management will be straightforward, and the creation of the new retail role will enable Alistair to take a broader view of the SSE group as deputy chief executive with finance director Gregor Alexander and me.
"This will contribute to a further strengthening of the management team as we work together on delivering SSE's goals in this financial year and on maintaining its track record of success in the years ahead."